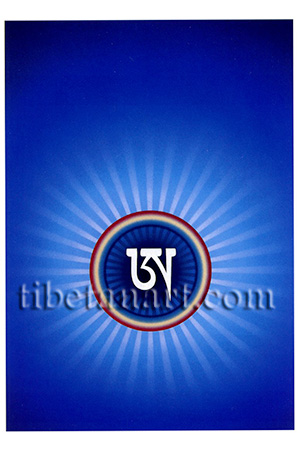 The White Tibetan Syllable A
The White Tibetan Syllable A :
The syllable A is the primordial vowel sound of the Sanskrit and Tibetan alphabets, which underlies the 'rosary of speech' as mantra. This syllable is visualized at the throat chakra and is employed in the esoteric Buddhist practice of dream yoga. In the Dzogchen tradition the syllable A is a symbol of the fully awakened or 'natural state' of mind; and amongst the various texts of the Prajnaparamita-sutras, the syllable A is said to represent the ultimate essence of all the 'Perfection of Wisdom' teachings.
© text by Robert Beer