Discovering the secret of life
Posted by Robert Beer on 7/29/2010 10:37:20 PM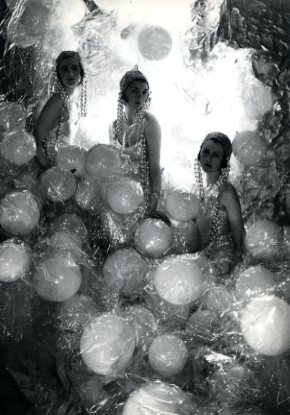 I find myself very confused emotionally and life still has all the mystery and wonder of childhood. The only difference is that I am older and feel less pure - more corrupted. I pray that I can still offer love and inspiration and that my soul is not corrupted extensively.

It is two in the morning. Nixon speaks to the world. He is naming the man to replace Agnew. But first a speech in the grand manner - a speech which Nixon clearly sees as an opportunity to regain some of his rapidly shrinking status. He talks of a United America both powerful and rich. He seeks a new beginning. He wants to seize opportunities for the greatness of America!

Life is the storm tossed debris of human experience, and we are all at the mercy of the next tide.


I watch the evening sky as the light slowly drains away. The sky is still bright with a cloud vortex cradling a pocket of brightness.
I see a dark hedge with almost luminous green grey, a comforting glow in the surrounding darkness. I turn again and look into the sunset, which has no pink or orange or red, just silvery blue light. It hits me hard, as I feel lifted by the quality of light. My leg begins to hurt and with a shock I realise that discovering the secret of life like this will physically cripple, as if ageing is speeded up and as if a lifetime lived in a moment would give bodily senility.
So I turn away, not wanting premature metamorphosis. The pain immediately disappears, but I cunningly store the new knowledge deep in my mind.


On Friday 29th March I was very ill, not having slept since the previous Monday night. I had become extremely depressed and ended up on Friday night at Oddicombe beach trying to light a pile of pebbles with matches. Only after wasting a number of matches did I realise what I was doing and who I was, etc.

When I returned home at 9-00 pm. Carol had phoned several friends as she had been distressed about my condition and felt that I might be tired and unbalanced enough to be suicidal. When I came in Lyndon came over and was very kind to me. I recovered after a good night's sleep, but I was very concerned about having worried so many good people.


After what seems an eternity (in fact just several months), ideas coupled with immense excitement and a feeling of total originality are beginning to explode outward from me.

The large 6' x 5' painting is perhaps beginning to establish an identity. Many problems lie ahead, but after weeks of no enthusiasm and failure written all over it, the painting now gathers 'momentum'.
Today I made a drawing of the front room. The cane furniture predominates, however I am attempting another 'hybrid' concept.

'Samsara - Wheel of Life' is beginning to dissolve the room with its energy. The drawing reflects a long established desire to dissolve 'seen waking-reality' images in a pure molecular energy of light and force. If I succeed, then the presence of the room will be maintained, however it will be very much with an imagery 'in between the lines of what actually happens'.

The electron orbital shift around the 'proton' is precisely what is happening in my formulation of imagery, and once again figuration is cradled in primordial force.

I feel that this process is going to absolutely stretch me to the limit of physical and mental endurance. The drawing is not yet near completion, however, if I am to get anywhere, others must be produced in rapid succession.